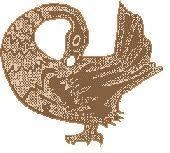 Noel & Company PC
Certified Public Accountant
Using Our Experience to Acheive Your Goals

Here at Noel & Company PC we have more than two decades of accounting, tax and consulting experience from which to draw upon when working with our most precious asset -- Our Clients

Let us put Our Experience to work for you to help
Acheive Your Goals and objectives

[The SANKOFA is an African symbol that represents "Learning from the past" ]


Thank you for visiting our new Internet site. We are currently in the process of constucting content for our site. We want to give you the opportunity to stay in touch with our firm. A new content management system will enable us to always keep you up to date.

In the meantime you can reach us at (973) 763-8601 and by fax at (973) 762-6221. We are looking forward to hearing from you. You can also contact us at our e-mail address: ncpc@noelcompanypc.com

If you are not familiar with our firm and your first contact with us is online: We would be pleased to hear from you! Please let us know what your needs and questions are, we will be more than happy to help.

In brief, you should know the following about us: Noel & Company, PC was established in August of 1996. We provide outstanding accounting, tax and consulting services to our clients. We are located at 111 South Orange Avenue, Suite 31, South Orange, NJ 07079